Two American students have created an invention that will appeal to animal lovers: a giant dog basket that allows you to rest with your pet.
When we need comfort, we sometimes feel the need to rest and take a nap alongside our pet. However, it is not always easy to achieve this desire if we do not want our dog to settle on our bed or our sofa and take up bad habits.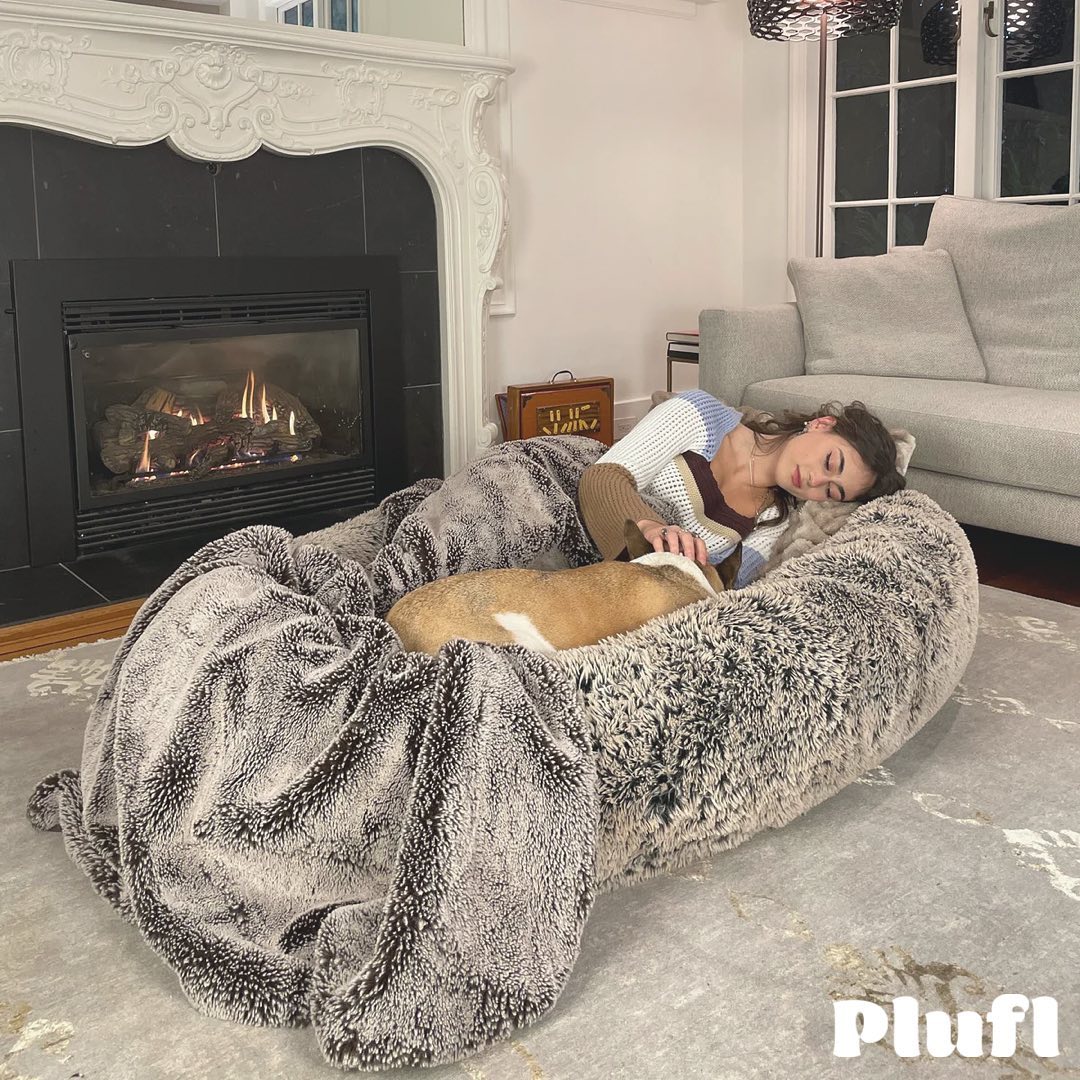 Photo credit: Plufl
Thanks to the invention of two American students, it will soon be possible to enjoy the comfort of a dog bed and rest with your pet in a suitable place.
A giant dog bed
For the first time in the world, a giant dog basket has been made, in order to leave enough space for a human and his pet. This invention was created by Noah Silverman and Yuki Kinoshita, two college students who live in Seattle, USA. Thanks to a fundraising campaign, they raised 274,000 euros with the participation of 799 people and were able to set up their project.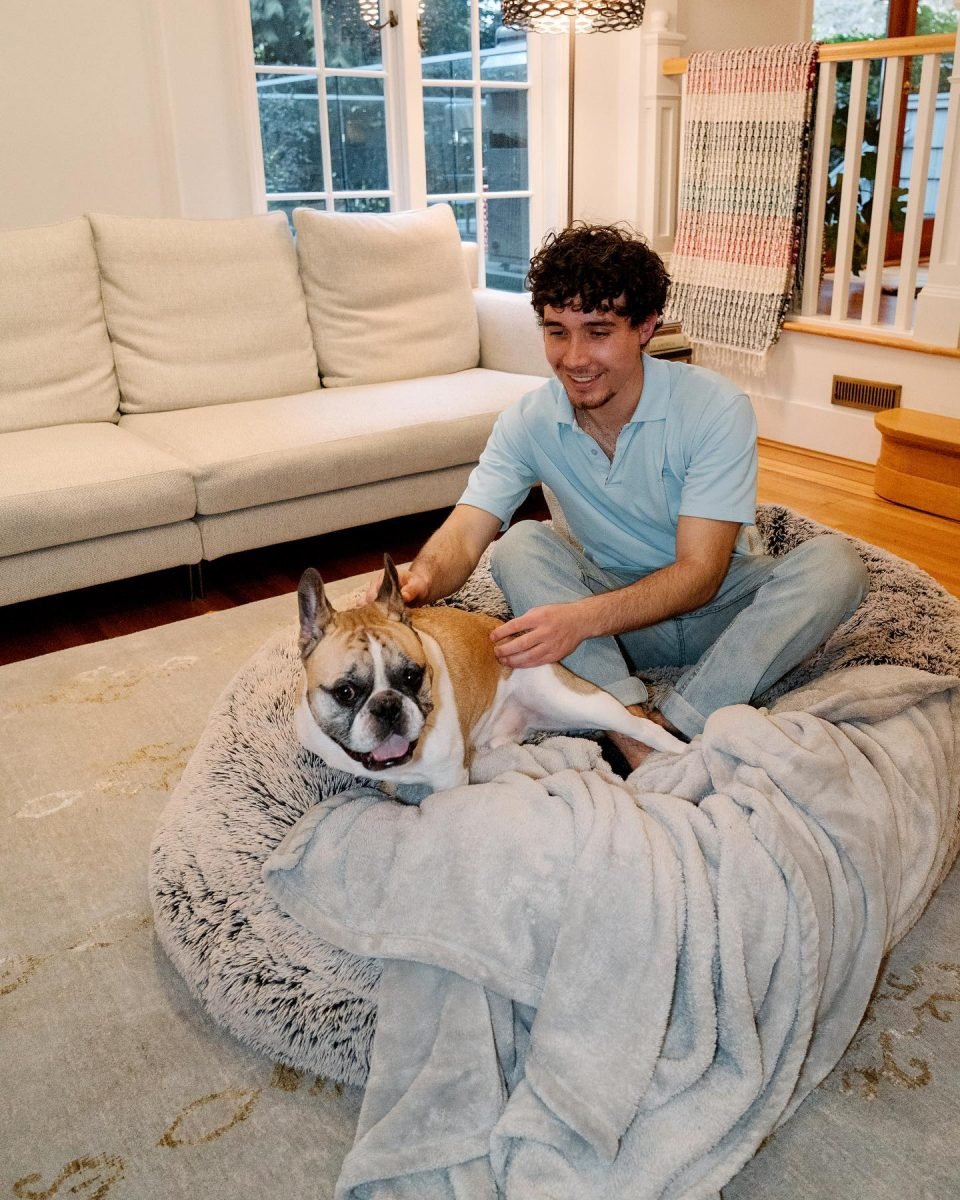 Photo credit: Plufl
The two students were inspired by the classic dog bed and adapted it to a giant size. Thus, the Plufl basket allows you to snuggle up comfortably with your pet. Oval in shape, the basket is very comfortable since it is padded with memory foam and faux fur edges. It measures 1.72 meters long by 1 meter wide, enough to extend pleasantly. The basket also has straps and comes with a bag for easy transport and storage.
The purpose of this product is to enjoy a moment of complicity and relaxation with your dog. This basket is ideal for animal lovers, but also for people who suffer from anxiety, as it can bring them a moment of comfort.
"It really is an anti-stress and anti-anxiety relaxation product. So we try to choose pillows and fabrics to make you comfortable when you use it"said the creators of the product.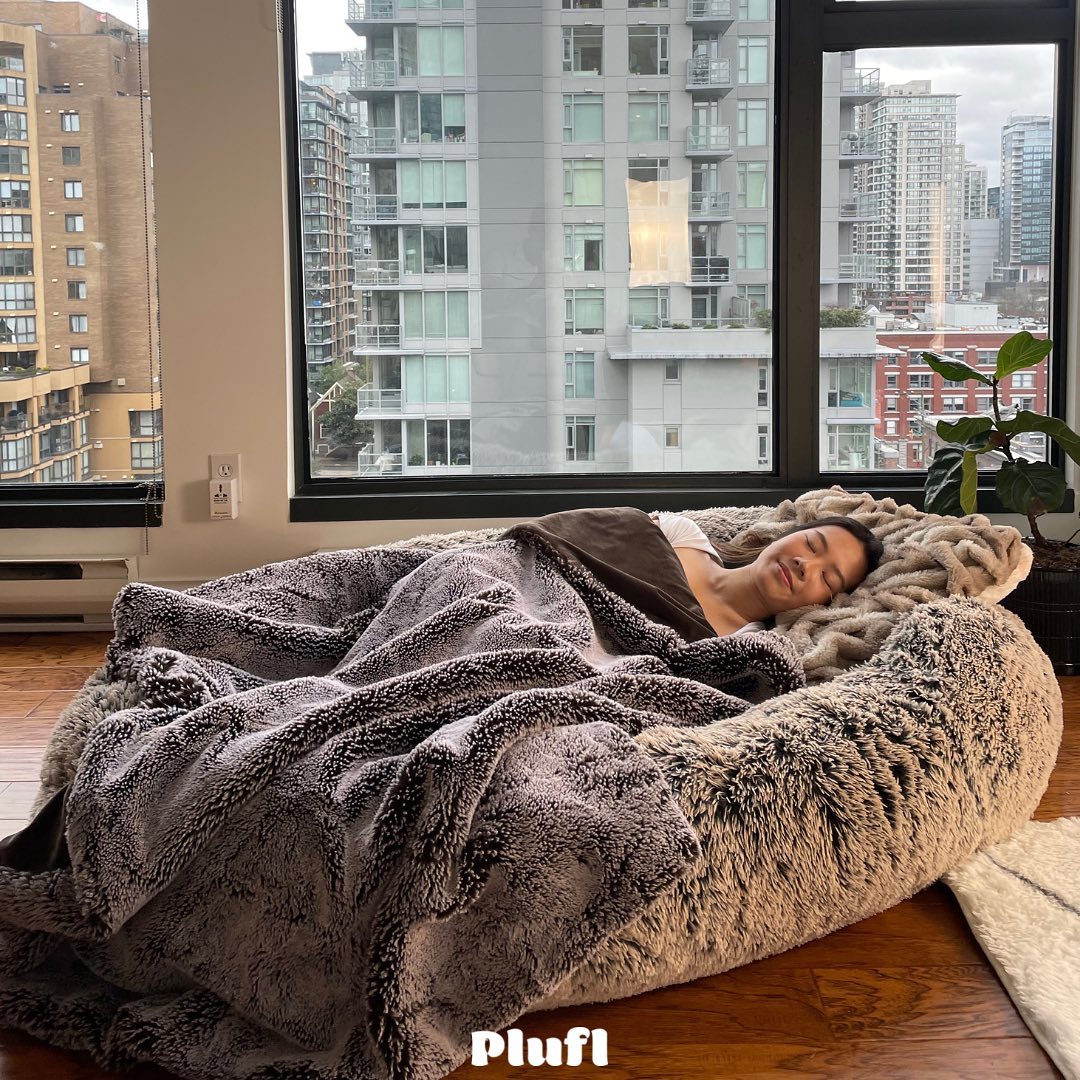 Photo credit: Plufl
The basket is sold at a price of 367 euros. Deliveries will start in June so if you are interested, there are only a few days left to wait.